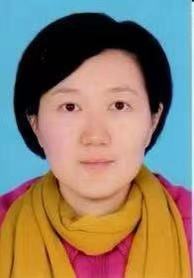 Dr. Yuanyuan
Deputy Editor-in-Chief,
Journal of Higher Vocational Education Exploration
Yuan Yuan (1982.6-), PhD in International Relations, Jinan University, is an associate editor. Currently, she is the deputy editor-in-chief of the journal Higher Vocational Education Exploration. She has published more than twenty journal articles, presided over several provincial and municipal level projects, and authored the monograph "Development of Chinese Professionals in North America". She is concerned with international migration, comparative education, vocational education, talent mobility and transnational academic exchanges, and is committed to empirical research in related fields.
Social Service:
She has been a guest speaker at the "Advanced Training Course for the Improvement of Research Ability of Liberal Arts Teachers in National Universities" for many times.
She has been a guest speaker at the "Secondary Vocational School Principals' Forum" organized by Guangdong Technical Teachers' University under the guidance of the Provincial Education Department.
Long-term teacher training expert of Guangzhou Secondary School Teacher Development Center
Long-term reviewer for the Journal of Guangdong Water Conservancy and Electric Power Vocational Technology College